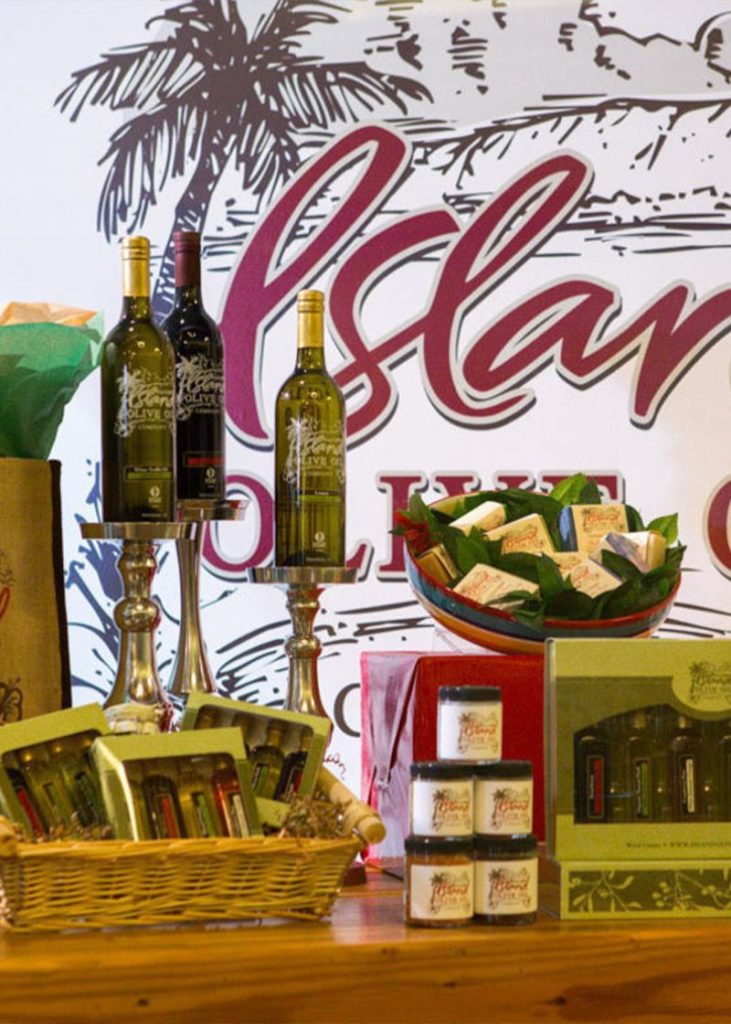 Island Olive Oil Company
1200 Ala Moana Blvd #617

Located in Ward Centre
Overview
Unbeknownst to consumers, much of the olive oil and balsamic vinegar sold at retail grocery stores fails to meet even the most basic purity standards established by the olive oil industry. True extra virgin olive oil comes from only the purest sources, is rigorously tested for quality and should spring forward with taste. Island Olive Oil Company sells only the freshest premium extra virgin olive oils and balsamic vinegars available. Harvested at the peak of freshness to preserve their remarkable taste and incredible health benefits, our oils complement a healthy lifestyle and discerning palate.
Hours
Monday

10:00 a.m. - 4:00 p.m.

Tuesday

10:00 a.m. - 4:00 p.m.

Wednesday

10:00 a.m. - 4:00 p.m.

Thursday

10:00 a.m. - 4:00 p.m.

Friday

10:00 a.m. - 4:00 p.m.

Saturday

10:00 a.m. - 4:00 p.m.

Sunday

Closed
Parking Information
Free self-parking is available at the Ward Centre Parking Garage.
Phone
Social
Get Directions
Visit Website