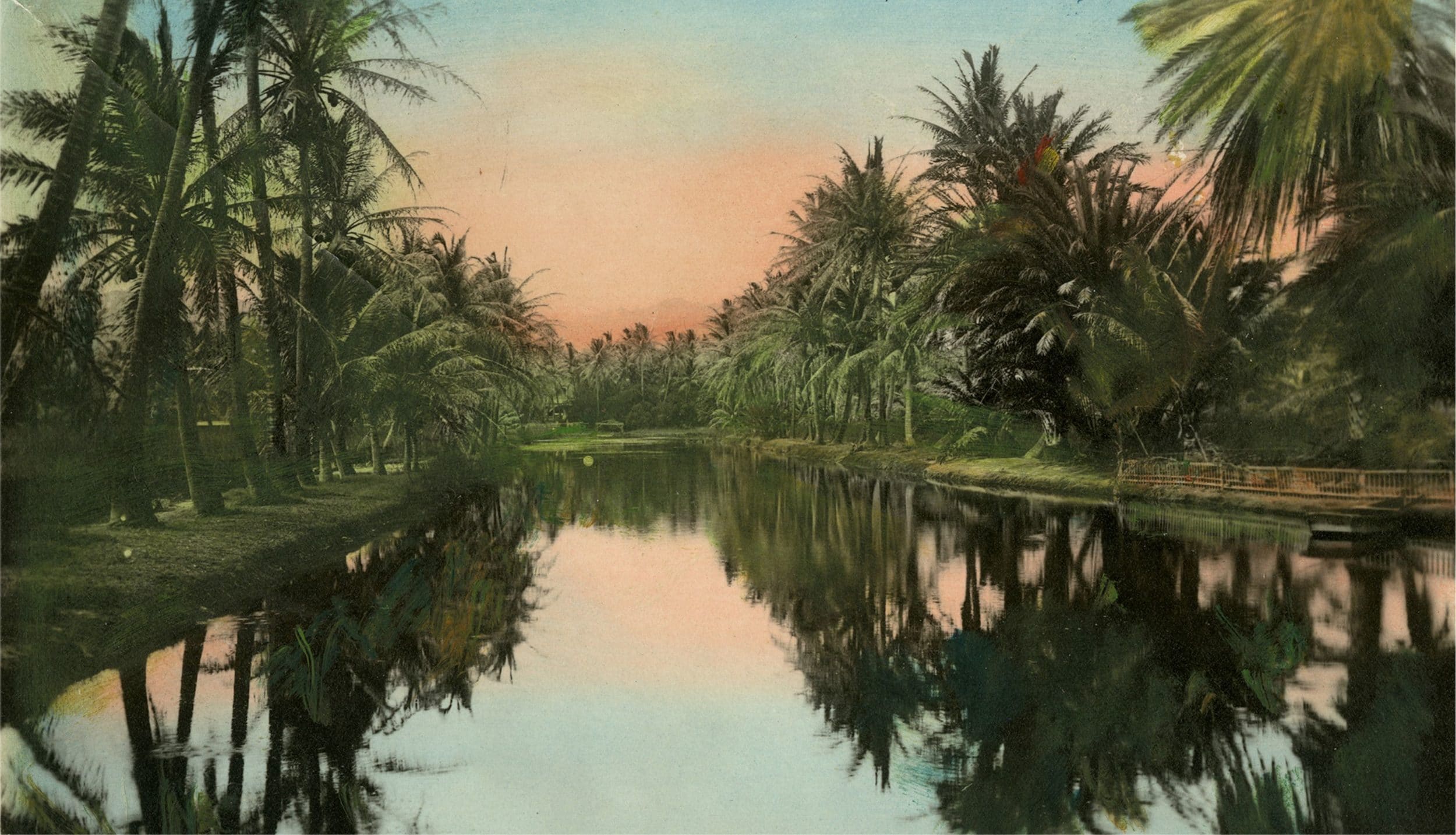 Victoria Ward, Steward of the Land
Born in 1846, Victoria Ward was a champion of Hawaiʻi. Throughout her life she graciously opened up her home for people to enjoy traditional gatherings, continuing the practices of Hawaiian arts, music and language.
Victoria Ward's vast estate included 100 acres of land that stretched from Thomas Square towards the ocean, encompassing much of the area we presently know as Kaka'ako. These lands became known as a peaceful sanctuary between the two growing population centers of Downtown Honolulu and Waikīkī.
The Evolution of Ward Village
1880s
Curtis and Victoria Ward purchase over 100 acres of land, and over several years establish their home, a self-sufficient farm, located where the Neal S. Blaisdell Center now stands.
1900
Territorial government builds new roads leading into and around the Kakaʻako area.
1919
The territorial government approves $130,000 to improve Kewalo Harbor so it can be used for fishing and other small craft.
1920s
Private industries begin operation in Kakaʻako.
1930
Victoria Ward and her daughters create Victoria Ward, Limited, to steward the land for the generations of Ward family members.
1933
New Ala Moana Park, now known as Ala Moana Beach Park, is created with infill from dredging the harbors and the Ala Wai Canal.
1940s
A mosaic grid of new roads extends into the area, connecting Downtown Honolulu to Waikīkī.
1950s
Large warehouses and businesses begin operation in the neighborhood.
1958
The City of Honolulu purchases a substantial portion of Victoria Ward's land to build the Honolulu International Center, now known as Neal S. Blaisdell Center, a multipurpose arena, exhibition hall, concert hall and more.
1975
Ward Warehouse is built, and 90 small businesses are in operation. Thirty percent of the neighborhood's residents also work in the area.
1976
Honolulu Community Development Association (HCDA) was established by the state legislature to facilitate planned residential and commercial development in the urban core.
2002
Ward Entertainment Center is completed and added to the Victoria Ward Ltd. portfolio with Ward Warehouse and 29 other buildings.
2009
The Ward Village Master Plan is approved by HCDA, setting the groundwork for the development of this community.
2010
Victoria Ward, Limited, transitions to Howard Hughes.
The Last Decade
Since 2010, our Hawaiʻi-based team has been dedicated to preserving Victoria Ward's legacy while moving forward on the master plan. By about one block per year, we're transforming 60 acres of Honolulu's ocean-front land into a design-forward neighborhood for all. While we're building distinct high-rise residential towers using the world's leading architects—which include market homes and reserved housing for Hawaiʻi residents—Ward Village is also offering a variety of community enhancements, including compelling retail, 2,500 free public parking stalls, public art displays, 116,000-square-feet of services, over 150,000-square-feet of parks, and more. As we make these improvements, we're focusing on sustainability via smart growth, greener buildings and modern infrastructure. Through this residential and commercial development, we're proudly supporting local job and business creation.
Ward Village Master Plan Community Rendering - A master planned development that is currently being developed. All visual depictions of Ward Village are for illustrative purposes only. The developer makes no guarantee that the rendering of Ward Village including public spaces will ultimately be constructed as shown.

Ward Village Residences: Waiea (left) and Anaha (right)

Whole Foods Market

Fresh, locally-grown fruits and vegetables sourced from Hawai'i farms at Kaka'ako Farmers Market

Beautiful lawn at Victoria Ward Park.
Image credits (from top to bottom): Image 1 and 2, Bishop Museum Archives (http://bishopmuseum.org); 1930 image, source unknown; 1933 image, Hawaiʻi State Archives; 1950s image, Photo By Douglas Davidson, Bishop Museum Archives; 1958 image, Photo by Camera Hawaiʻi, Bishop Museum Archives; 1975 image, source unknown; 1976 image, Kamaaina56 Flickr Collection.