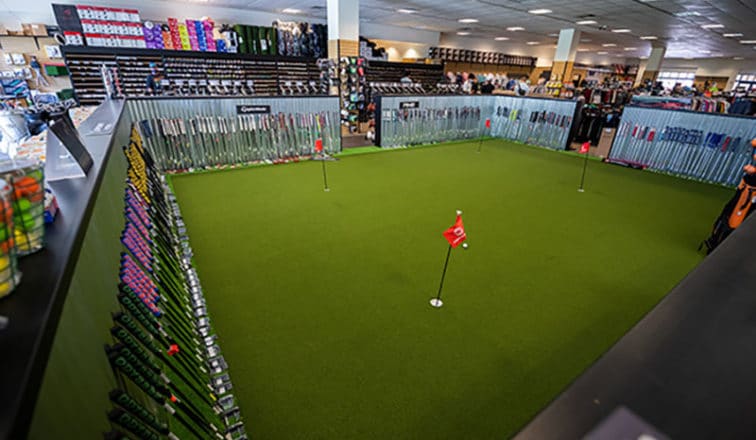 Roger Dunn Golf Hawaii
1200 Ala Moana Blvd #617

Located in Ward Centre
Overview
Serving golfers since 1965, Our fully trained and highly knowledgeable retail and customer service associates are second to none in service and expertise, and we are at your disposal to help provide the information, guidance, and support services you are looking for to help you enjoy the game more, and play better golf. Roger Dunn offers Hawaii's most comprehensive selection of golf equipment, accessories, shoes and apparel. Experience their Launch Monitor club-fitting technology, indoor putting green, golf simulators and hitting stalls.
Hours
Monday

9:00 a.m. - 8:00 p.m.

Tuesday

9:00 a.m. - 8:00 p.m.

Wednesday

9:00 a.m. - 8:00 p.m.

Thursday

9:00 a.m. - 8:00 p.m.

Friday

9:00 a.m. - 8:00 p.m.

Saturday

9:00 a.m. - 6:00 p.m.

Sunday

10:00 a.m. - 5:00 p.m.
Phone
Social
Get Directions
Visit Website