Village Spotlight: Summer Picks
Aug 19, 2019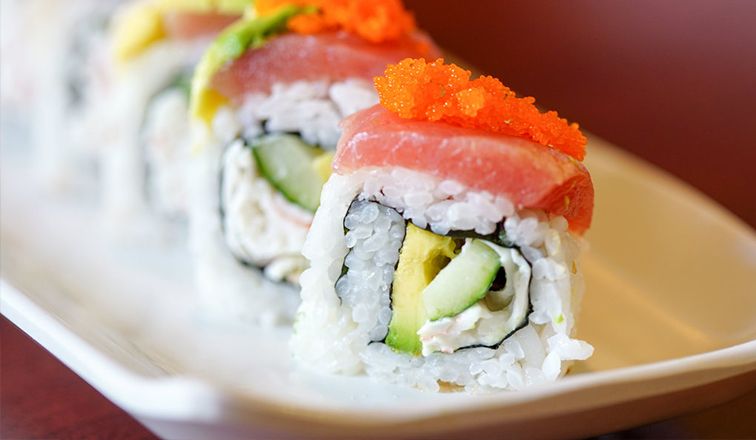 Wahoo's Fish Taco
In the early 1980s, bothers Mingo, Ed, and Wing combined their talents and hatched a business plan focused on sharing quick and healthy food with friends and surfing every day. They took what they knew from working in their parents' Chinese restaurant, combined it with the inspiration they gleaned from visiting Ensenada's bustling fishing docks on surf trips to Baja California, and opened Wahoo's Fish Taco in Southern California in 1988. While they were happy with just one taco shop that served up Baja-style fish tacos and burritos for hungry surfers, its popularity among the burgeoning surf and skate industry propelled Wahoo's into a national phenomenon that spread across America and all the way to Hawai'i and Japan. Today, the Ward Village Wahoo's continues to serve up fresh wahoo and mahi mahi with an assortment of fresh toppings and local ingredients. Mingo, Ed, and Wing are still surfing every day and making time for a fish taco with the fam. Tap into the Wahoo's vibe—it's just a stone's throw from some of the best waves on the south shore, an iconic taco shop for your healthy post-surf grinds.
Ginza Sushi
Dishing up local foods for loyal patrons in Honolulu has been Russell and Chong Won's M.O. for the past 30 years. The two earned their restaurant know-how operating a local take-out Korean restaurant, and then transitioned to take-out sushi before the Won brothers found a restaurant space in Ward Centre. After the Won's relocated their take-out sushi restaurant to Ward Village, they decided to take the next step as restaurateurs. Russell and Chong remodeled the space into a comfortable sit-down sushi restaurant and developed an all-new menu with creative sushi rolls, in addition to their authentic and traditional sushi menu. They dubbed the restaurant Ginza Sushi, and are pleased to let their innovative, savory sushi do the talking. The Aloha Roll is a must-try, featuring seared salmon, asparagus, tobiko, and tempura flakes rolled up with the rice and topped with a house-made spicy house and their signature tereel sauce, a proprietary teriyaki-unagi sauce. Another must-have signature roll is the Ginza Special, with shrimp tempura maki topped with firecracker poke, a mouth-watering combination of spicy and crunchy.
Na Mea Hawaii
An iconic and important space in the Native Hawaiian cultural sphere, Nā Mea Hawai'i has anchored Ward Village for decades. Located in Ward Centre, Nā Mea Hawai'i is an evolving community resource. In addition to Native Hawaiian books, music, and DVDs on Hawai'i and the Pacific, it also features made-in-Hawai'i products and crafts by Hawaiian and local artisans. Honoring their responsibility to perpetuate culture with aloha, the kind and knowledgeable folks at Nā Mea Hawai'i recently opened a second community space at Ward Centre, Kīpuka, a cultural maker space offering immersive cultural experience through classes, workshops, and live music sessions. Led by knowledgeable kumu (teachers), each class is an opportunity to dig into authentic Hawaiian culture through the art of the Islands. Learn to make lei po'o (a lei for your head), weave a lau hala (Pandanus leaf) bracelet, explore the beauty of the Hawaiian language, or just sit and listen to the aunties and uncles kanikapila (play their favorite Hawaiian songs) all afternoon. Hands down, it's the most authentic Hawai'i lifestyle type of experience you can find in a public setting.
Off The Wall
Hawai'i has long been a melting pot of culture and that sentiment rings true at Off The Wall, Honolulu's newest after-hours hangout. With a fun and festive Latin American vibe, it takes tasty beverages and authentic South American cuisine to new heights, with a modern twist. Located in South Shore Market, Off The Wall offers a rotating selection of 24 local craft beers on tap, and an assortment of hard ciders, and red and white wine. But instead of shouldering up to a crowded bar to order drinks, simply saunter over to the wall of taps and pour your own. The digital tap technology is seamlessly integrated into the neat row of stainless steel tap handles, where you can be your own bartender. Choose from a curated selection of local craft beers from island favorites such as Kaka'ako neighbor Aloha Beer Company, Beer Lab Hawaii, or Honolulu Beerworks to name a few. Pair your beverages with South American fusion cuisine inspired by owners' South American roots. Nosh on chimichurri chicken wings. Check out the empanadas with Spanish-spiced Kualoa Ranch beef, potatoes, Spanish olives, and chimichurri sauce. The ceviche with fresh mahi "cooked" in lime and served in plantain cups is a late-night must-try.