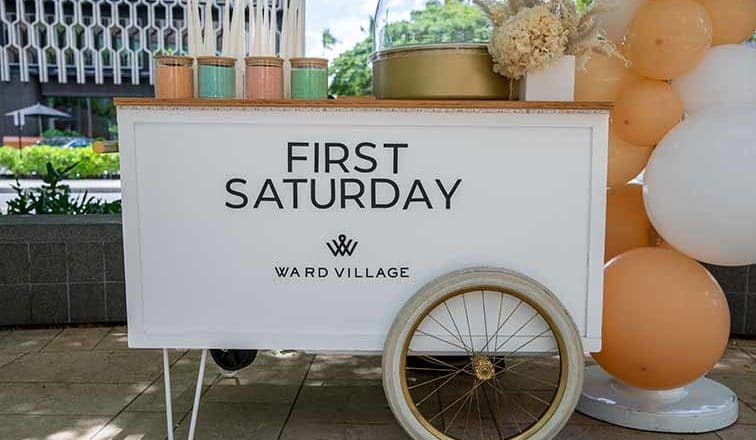 First Saturday
1st Saturday of the Month
Overview
FIRST SATURDAY
Location: South Shore Market Courtyard
Date: Saturday, June 3
Time: 1pm (while supplies last)
First Saturday returns to Ward Village on June 3 at the South Shore Market Courtyard. Starting at 1pm, JINYA Ramen Bar will be serving Shaka Ramen, while supplies last!
FIRST SATURDAY WORKSHOP
Location: Ward Centre (Ewa wing)
Date: Saturday, June 3
Time: 1pm – 4pm
First Saturday continues at Ward Centre (Ewa wing) from 1pm to 4pm on June 3 with a Father's Day card-making workshop hosted by Friends of Creations of Hawaiʻi Association using nature as your tool to create one-of-a-kind imprints.
Upcoming Dates
Saturday, June 3

1:00 pm - 4:00 pm

Saturday, July 1

1:00 pm - 4:00 pm

Saturday, August 5

1:00 pm - 4:00 pm

Saturday, September 2

1:00 pm - 4:00 pm

Saturday, October 7

1:00 pm - 4:00 pm

Saturday, November 4

1:00 pm - 4:00 pm

Saturday, December 2

1:00 pm - 4:00 pm