Ward Village® partners with Hawai'i Community Foundation on long-term giving plan
Dec 8, 2020
PRESS CONTACTS
Funding commitments from Ward Village® to support critical community priorities
HONOLULU, HI (December 8, 2020) – Ward Village®, a 60-acre master planned community by The Howard Hughes Corporation® (NYSE: HHC), announced today a new partnership with the Hawai'i Community Foundation to provide support for Ward Village's philanthropic giving, including a new funding structure and expanded strategic grantmaking.

In addition to the $3.5 million it has distributed to over 170 organizations since its inception, Ward Village has pledged gifts to align with future development milestones for homes in the neighborhood:
$30,000 at the groundbreaking for each residential project.

$30,000 at the "topping off" milestone when construction reaches its highest point.

$500 out of developer's sales proceeds for every home sold within the planned residential projects, with an optional homeowner match.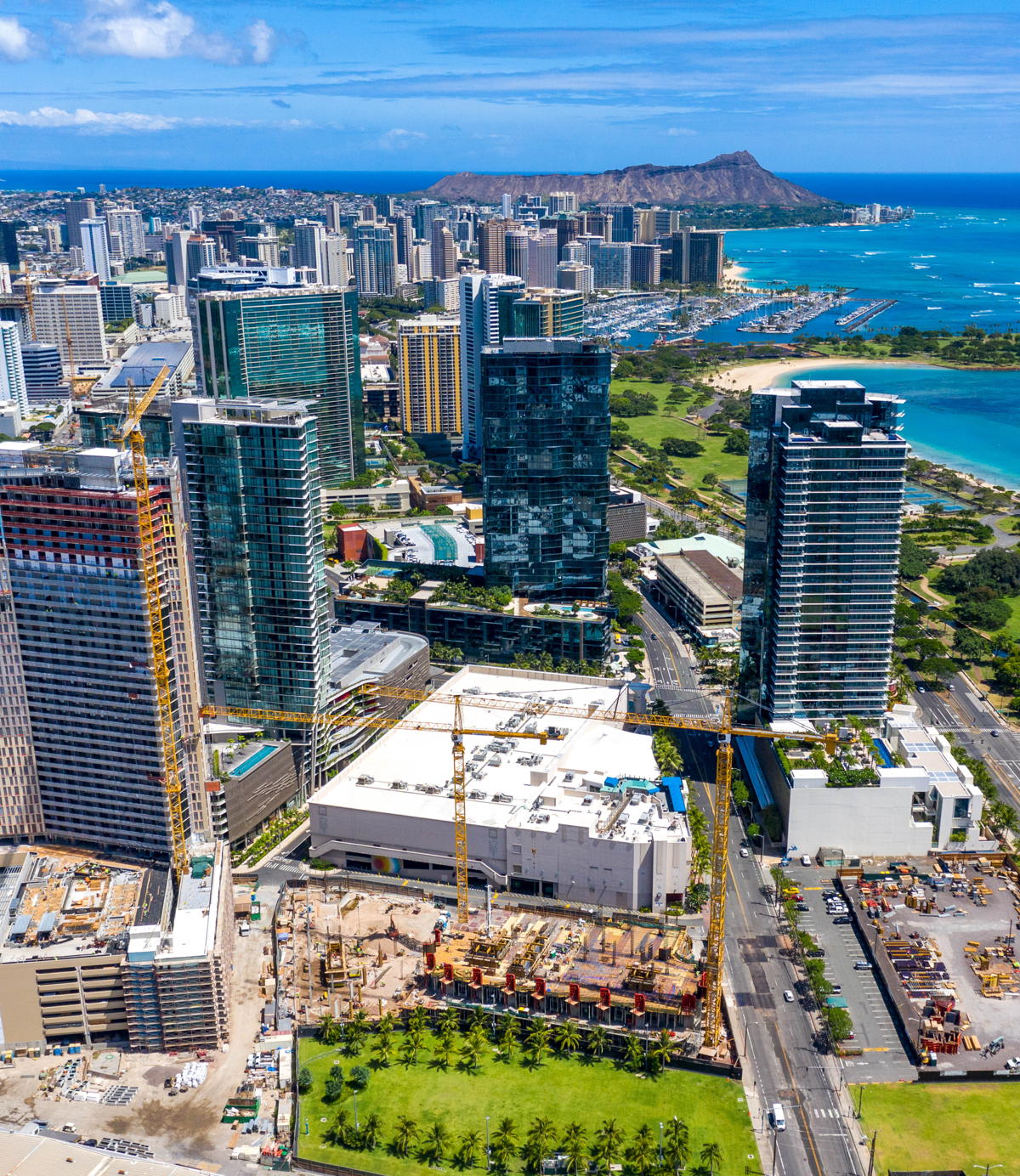 Over the next five years, Ward Village will target its programmatic contributions to generate over $2 million to address critical community priorities. Ward Village will create additional contribution opportunities for homeowners and construction partners as the community continues to grow.
"In addition to our ongoing commitment to the built environment and the long-term sustainable growth of Ward Village, we are equally dedicated to supporting and contributing to the strong social fabric of the community," said Doug Johnstone, President, Hawai'i at The Howard Hughes Corporation. "We are grateful to have the opportunity to make a difference by dedicating significant resources to the collective benefit of the community and partnering with the Hawai'i Community Foundation."
Under this new collaboration, the Hawai'i Community Foundation will use its expertise to provide recommendations and guidance for Ward Village's grantmaking and philanthropic efforts.
"The Hawai'i Community Foundation has worked hand in hand with Hawai'i's leading corporate philanthropists for more than a century," said Michelle Kauhane, Senior Vice President of Community Grants & Initiatives for the Hawai'i Community Foundation. "Ward Village's commitment to supporting community partners over the long haul is an important example of the perspective our community shares: we must care for one another to preserve what makes Hawai'i special."
Throughout 2020, Ward Village's planned gifts will focus on urgent COVID-19 relief efforts and supporting community-based infrastructure to aid in Hawai'i's social and economic recovery. A member of the Hawai'i COVID Collaborative's COVID Pau initiative, Ward Village is deeply committed to making long-term investments in the broader community to support a resilient future for the state.
"As our community works together to combat the health and economic effects of the pandemic in Hawai'i, we are grateful for the support and trust of Ward Village to drive positive impact in our community," said Micah Kāne, CEO & President, Hawai'i Community Foundation.
For more information on Ward Village's giving priorities, please visit wardvillage.com/about/giving-back/.