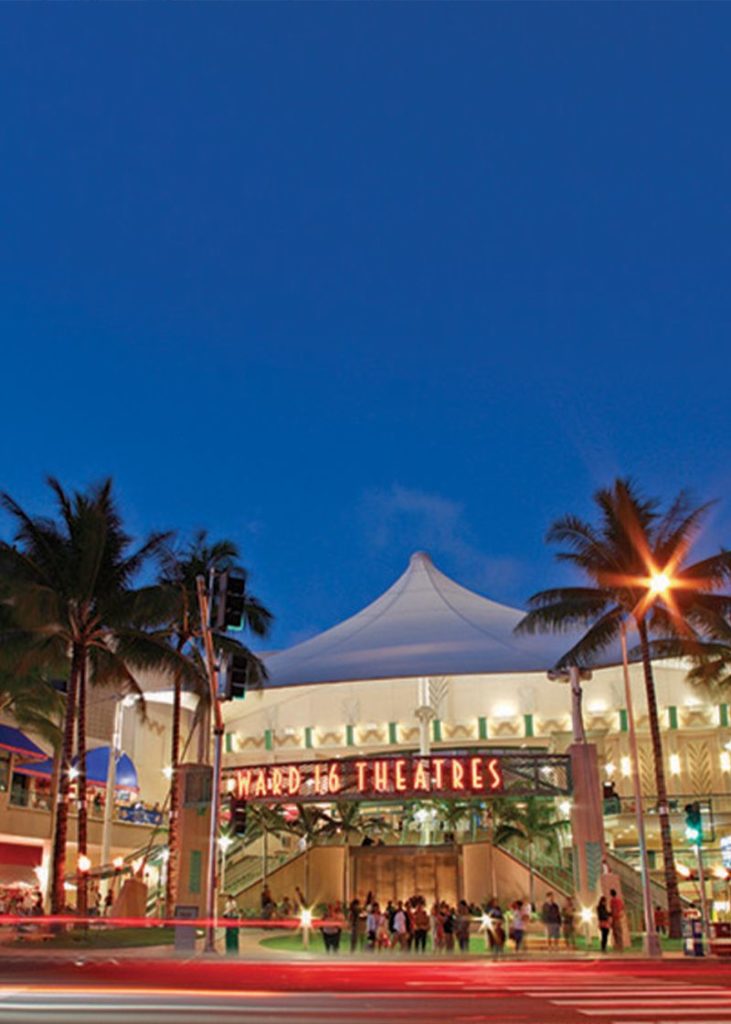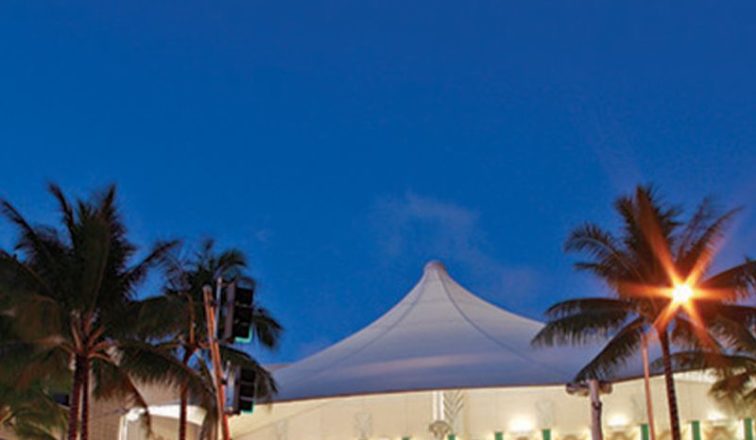 Consolidated Theatres at Ward with TITAN XC
1044 Auahi St

Located in Ward Entertainment Center
Overview
In addition to its comprehensive safety protocols, Consolidated Theatres is pleased to present highly anticipated new theatrical releases such as Christopher Nolan's Tenet, as well as dynamic catalogue and signature programming. The upcoming lineup includes Inception the 10th Anniversary, Peninsula, Unhinged and Words on Bathroom Walls. We will also be playing fan-favorite films at a reduced rate of $5.
New policies and procedures include:
Masks or facial coverings are required for all guests and employees upon entry. Guests will have the ability to remove facial coverings while eating concessions once they are seated in the auditorium. When not consuming food, guests will be asked to keep their masks on.
Guests will be encouraged to purchase tickets in advanced either online or through the Consolidated Theatres App, and to arrive no earlier than 30 minutes before their showtimes as to limit theatre capacity.
Only credit, debit, or gift cards will be accepted at all locations to limit monetary exchanges. A designated transactional space will be available onsite where cash amounts can be transferred onto a gift card.
Theatre capacity will be limited in the auditoriums, and guests will be required to sit in their assigned seats to keep a safe distance from others.
Ticket purchases for each party will automatically account for two additional open seats on either side of each individual group to further ensure social distancing.
Floor decals and signage placed throughout theatres will assist guests with keeping safe distances from others.
Increased sanitization will take place regularly, with extra sanitization at high-touch point areas. Luxury recliner seating and personal tray tables will be wiped down after each use.
Hand sanitizer stations will be placed throughout the theatres. Guests will be encouraged to wash their hands before and after consuming concessions.
A maximum of 5 guests per party will be permitted and these parties must consist only of immediate household members only.
To view movies and times click here.
—
Consolidated Theatres at Ward with TITAN CX is a popular destination for anyone in search of a unique entertainment experience. Featuring Honolulu's biggest movie screen, with 4k digital projection and the state-of-the-art Dolby Atmos sound system, TITAN XC is the most immersive cinematic experience in Hawaiʻi. Dolby Atmos delivers the latest sound technology to moviegoers in TITAN XC. Additional ceiling speakers, powerful bass and best-quality subwoofers propel you into the story with moving audio that flows all around you with breathtaking realism.
Parking Information
Free self-parking or Premium Valet for $7 (Fridays: 4:00 p.m. – Midnight, Saturdays: 10:00 a.m. – Midnight, Sundays: 10:00 a.m. – 9:00 p.m.) at the Ward Entertainment Center Parking Garage. OR free self-parking throughout Ward Village.
Phone
Social
Get Directions
Visit Website