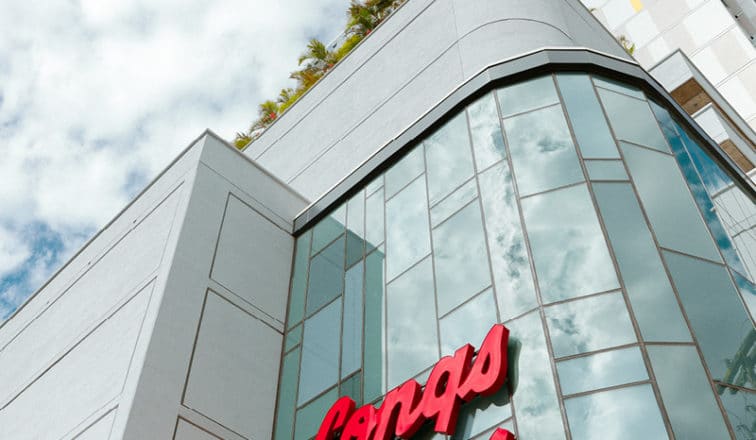 Longs Drugs
988 Halekauwila St

Located in Ke Kilohana Retail
Overview
Owned and operated by CVS/pharmacy, CVS/pharmacy has been doing business for nearly 50 years and is committed to the highest quality pharmacy service. With over 7,200 locations coast to coast, Longs Drugs, Hawai'i's beloved drug store, offers prescription medications, beauty and health care products, and any other remedies you may need. Their highly trained pharmacists are available to dispense prescriptions as well as helpful advice.
Front Store:
Beauty – Longs Drugs offers Ear Piercing, an expanded and elevated beauty department that includes the latest and newest products in the market.  Our Beauty Consultant is available to assist with all your beauty needs.
Check out www.cvs.com for our weekly promotions
Free covered parking in the Longs Drugs Ward Village Parking Structure located on Halekauwila Street
Longs offers Vulnerable/At-Risk Customer Hours – Tuesday & Thursday • 9am – 10am
Store hours: 6am – 9pm daily
Rx:
Immunization Available: Pediatric, Flu Shot, Shingles, HPV, MMR, Pneumonia, Tdap, Meningitis, Hepatitis A, Hepatitis B & more.

*Immunization for Pediatric patients will need a prescription from their PCP
Free 1-2 day delivery: Please Call your local pharmacist for details
Longs offers convenience of fewer pharmacy trips by coordinating prescriptions for pick-up together
Rx hours:  7:00am – 9:00pm
Click on the link below to our website for more information on services available.
Parking Information
Parking is available in the Longs Drugs parking garage.
Phone
Get Directions
Visit Website