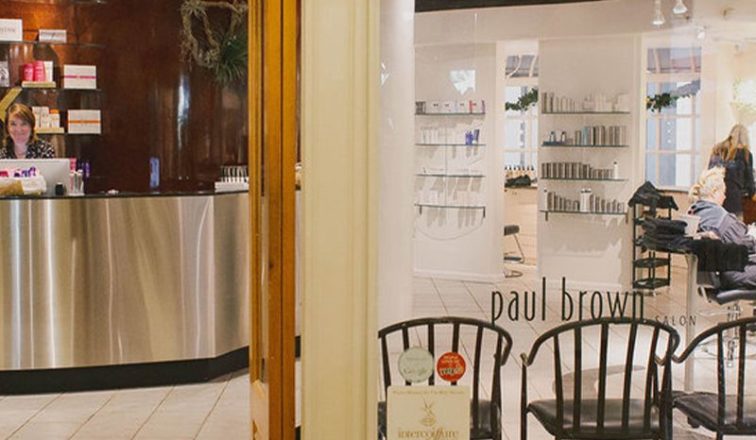 Paul Brown Salons
1200 Ala Moana Blvd #617

Located in Ward Centre
Overview
With more than 45 years of experience in the professional beauty industry, Paul Brown is a successful master hairstylist, educator and businessman. His worldwide success had its start when he opened his first hair salon in Honolulu in 1971. Brown made his mark in the industry with his revolutionary thermal hair straightening system and flat iron. In the 80's Brown developed the successful hair care product company that bears his name, combining his industry experience to create a multicultural line using Hawaiian plants and sea essences. The line is currently sold in professional salons all around the world. Brown recently retired as vice president of the ISBN, or the International Salon/Spa Business Network, where he worked for over a decade to affect positive change for the beauty industry, it's businesses and the countless people working within it. Brown is often asked to present educational seminars around the world, including Asia, Italy, the United Kingdom, Egypt, Germany and many others. Paul Brown is also well known in his beloved islands for his extraordinary charitable efforts and contributions in the state of Hawaiʻi.
Hours
Monday

9:00 a.m. - 8:00 p.m.

Tuesday

9:00 a.m. - 8:00 p.m.

Wednesday

9:00 a.m. - 8:00 p.m.

Thursday

9:00 a.m. - 8:00 p.m.

Friday

9:00 a.m. - 8:00 p.m.

Saturday

9:00 a.m. - 8:00 p.m.

Sunday

9:00 a.m. - 6:00 p.m.
Parking Information
Free self-parking at the Ward Centre Parking Garage.
Phone
Social
Get Directions
Visit Website